C3 SEASONAL
NOURISHMENT
1. CLEAN FOOD
2. CLEAR MOVEMENT
3. CALM MIND
Learn more about the program below ↓
30-Days of Mindful
Elimination + Integration
Stop battling your body and learn how to listen to your inner cues to do what's right for you!
If you suffer from complex pain then you have undoubtedly experienced cyclic flares associated with the seasons. The Seasonal C3 Programs can help you to feel more comfortable in your own body again by removing the underlying triggers of and seasonal contributors to inflammation. But that's only half the picture. Because we'll also nourish a "living well" mindset to help you change for good.
What we'll Explore:
The importance of the gut-brain connection. Each season we'll dive into a different aspect of the wonders of the Vagus Nerve.
A seasonal approach to the elimination diet. We'll spotlight the basics of Gut Health in Autumn, a refined look at FODMAPS in the Winter, Histamine in the Spring, and Yeast & Bacterial overgrowth in the Summer.
Practical, easy-to-follow Awareness Through Movement audio lessons that are created specifically for the season. They're guaranteed to improve how you move, think, sense, and feel.
Easy-to-implement mindfulness and meditation practices. These short and sweet practices will help to calm your mind and nourish your senses. Each season, we'll explore a different sense. Each meditation and mindfulness practice is intentionally designed to support you throughout the elimination + integration process.
LAUNCHES
jANUARY 2019
Each Series Is AVAILABLE For
Six Weeks A Season
Feeling sluggish? Brain fog? Low energy? This 30-Day program teaches you how to uncover the root causes of disease (mind, body, and spirit) while making consistent upgrades to your menu, mindset, and lifestyle at a pace that's comfortable for you.
You know you need to break up with sugar and you want to create a strategy around how to eat it.
You've ever wondered if you had an allergy or sensitivity to gluten or dairy.
You've already done an AIP or Elimination Protocol and you're ready to try another re-introduction.
You know that every individual's health is unique and that there is no one-size-fits-all approach to nourishment. And now, you're ready to find out what's right for you in this season of your life.
You're willing to commit to 30-Days to truly focus on you and to understanding how to live well.
You experience on-going complex pain and you've thought about doing an Elimination Protocol but you're not sure where to begin.
If you're ready for change, then this program will help you to become more aware of how different foods affect you — physically, emotionally, and mentally. Eventually, your cravings will be for the foods that nourish you the most instead of the foods that bring you down. You'll have the awareness to tune into what you need and the skills & resources to fully nourish yourself.
Here's the crazy thing: we live in a world that's full of toxins. It's unfortunate, but it's true. And only you can take responsibility and keep yourself safe from the garbage that's in our food, air, and water.
Here are just a few of the TOXIC components lurking in almost every bite or sip of the SAD (Standard American Diet)...
Pesticides
Growth hormones
Antibiotics
Fungicides
Preservatives
Artificial coloring agents
GMO's
Phthalates & Plastics
Endocrine Disruptors
Fluoride
and so much more…
Here's what happens when your body rebels against what you're fueling it with:
→ Autoimmune Issues
→ Chronic Pain
→ Trouble Sleeping
→ Brain Fog
→ Bloating & Gas
→ Digestive Troubles
→ Sugar Cravings
→ Nutrient Deficiencies
→ Weight Gain or
Inability To Lose Weight
→ Lack Of Focus
→ Poor Concentration
→ Moodiness & PMS
→ Hormonal Imbalance
→ Low Sex Drive
→ Lack Of Energy
You see, this body of yours is an EXCELLENT communicator. It's not shy about telling you what it needs, it's just that most people don't speak the language it's communicating in. I'm here to translate for your body exactly what it needs you to do. And if you answered yes to anything on that list above, then shifting to a life nourished by clean eating might help you to feel better.
Intentional Nourishment
Throughout The Year
Each Series Is AVAILABLE For
Six Weeks A Season
How Will You Feel After 30 Days?
The C3 Seasons Nourishment Programs are NOT a diet. It's an opportunity for you to take an honest look at what you've been eating and determine how it's been affecting your mood, your sleep, your weight, your health, and more. The knowledge you gather, the habits you learn and the insights you have will help you to create your own distinct food principles to live a healthy lifestyle.
I know that change is scary, and it does take effort in the beginning. But getting healthy is one of the most important things you can do for yourself.
Doing a Mindful Elimination is the first step in changing your health and the way you think about food. Being healthy is not just about avoiding sugar, eating low carb, or following the latest and greatest diet fad. It's about being a conscious eater, rooted in your ability to listen to your body and to feed yourself the nourishment you need.
EMPOWERMENT
Knowledge is power. And self-knowledge is empowering! You'll get to know a bit more about your biology and what to do to nourish yourself from the inside out.
GREATER HAPPINESS
You'll discover for yourself exactly which foods help you to feel your best and what to eat to live a clean-eating lifestyle that keeps you well fed.
CLARITY & AWARENESS
You gain the tools necessary to start to embody ease and grace as you move through life.
MORE ENERGY
Our edible nourishment is only as good as our digestion. And AWESOME DIGESTION paired with clean-eating equals MORE energy to enjoy your life (the two go hand in hand)
INCREASED CONFIDENCE
Every tool offered in these series are designed to help you to take responsibility for your own health and to speak the language of your beautiful body
Enjoy Seasonal
Nourishment
Each C3 Series Is AVAILABLE
For Six Weeks A Season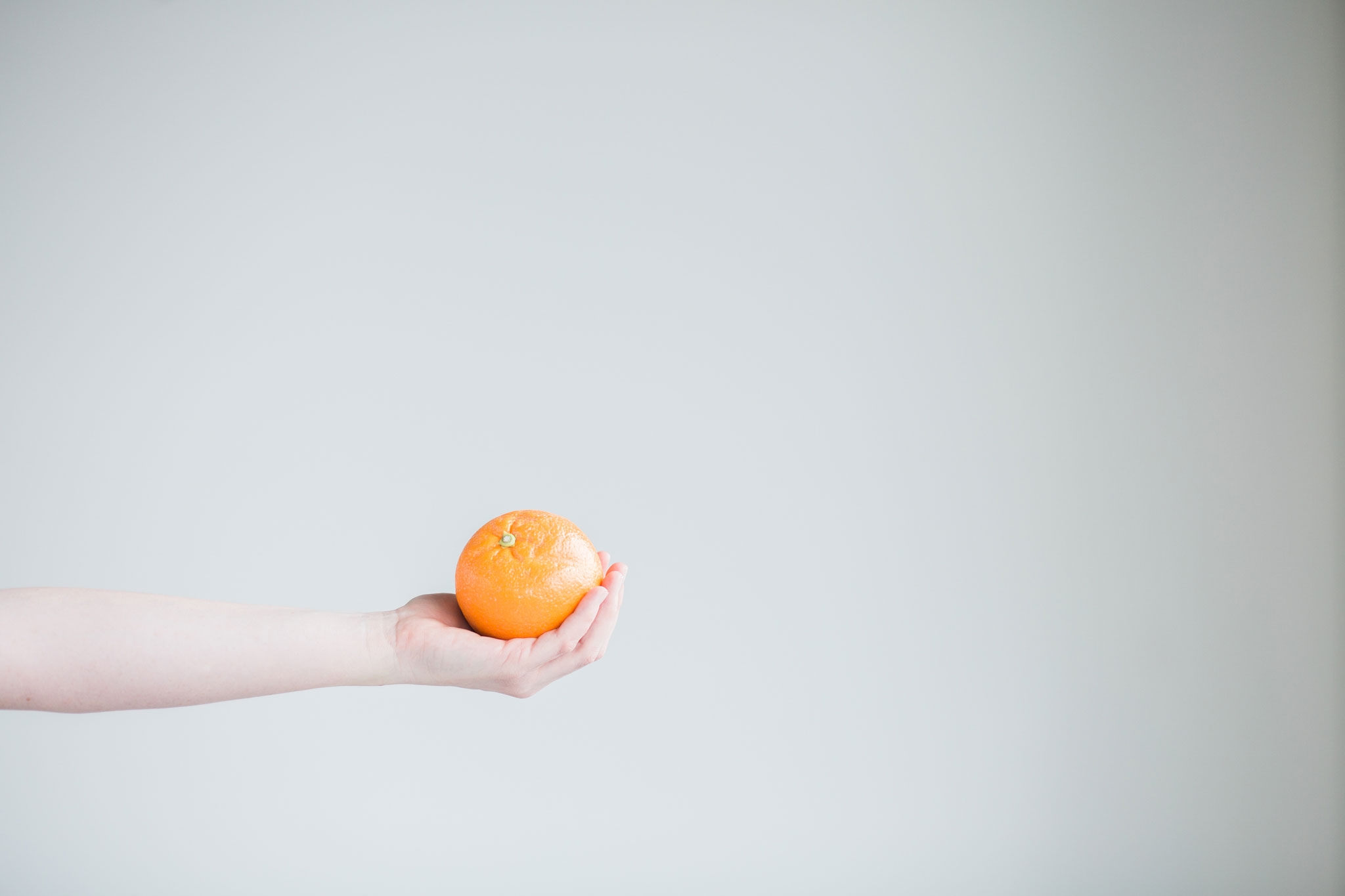 What's A C3 Nourishing Series Like?
Receive the support you need through all three phases of A Mindful Elimination program.
Those wonderful antibodies, which are the proteins that your immune system makes, take around 21 days to turn over. So, taking a break from the things you are sensitive to for at least that amount of time will do your body good.
Orientation, Motivation & Preparation
Phase One (3 Days)
The focus of phase one is to prepare your mind, body, and kitchen for a successful clean eating program. The better prepared you are, the more success you will have.
During this phase, you will begin shifting your attention to cleanse-friendly foods and away from the foods that may be slowing you down. We'll take this time to wean off of caffeine, sugar and highly processed foods. Don't worry. I'll guide you every step of the way. I'll show you ways to mindfully start cutting back on those foods that might not be working for you right and and provide you with some tips full of foodie love that will make your transition much easier.
We'll also spend a bit of this time creating a cooking environment and schedule that works well for you. I'll make some suggestions on what you might want for your kitchen. But have no fear, no fancy kitchen equipment is required—other than a refrigerator to house your meat & veggies and a decent blender.
Finally, we'll get down to your why by getting clear on what inspires and motivates you. We'll also explore your goals and intentions for this program. Getting clear on what truly moves you will be an invaluable asset for keeping you motivated throughout the program.
Clean Eating + Clear Movement
Phase Two (21 Days)
The second phase is the official clean eating portion of this program. For two wonderful weeks you'll clean out your body by filling it up with delicious, wholesome foods and removing allergenic foods from your diet.
Each week you'll receive the shopping guide, suggested menu and recipes at a glance. We'll also go over the ins-and-outs of prepping for the week to reduce the work load throughout the week. Plus, you'll gain access to that week's meditation & mindful movement practices.
Mindful Integration
Phase Three (6 Days)
The Mindful Integration phase is where you gain the awareness you need to move into a foodie lifestyle designed just for you. You will be guided through a systematic reintroduction of foods that will help you to understand what foods are right for you. From there you'll create a personalized way of eating that fully nourishes you and supports ongoing detoxification and living a life full of vitality.
Just as in Phase Two, you'll receive a suggested menu for the last week along with suggestions on how to successfully introduce foods back in. During the last few days of the program we'll focus on how to integrate all of this newfound knowledge and personal insight into your life long-term. My intention isn't simply to guide you through 30 days and then say goodbye ...but to help you create a lifestyle shift that is 100% sustainable.
Find Your
Nourishing Season
Join For A Season
or Nourish Year-round
A Quick Look At The Seasons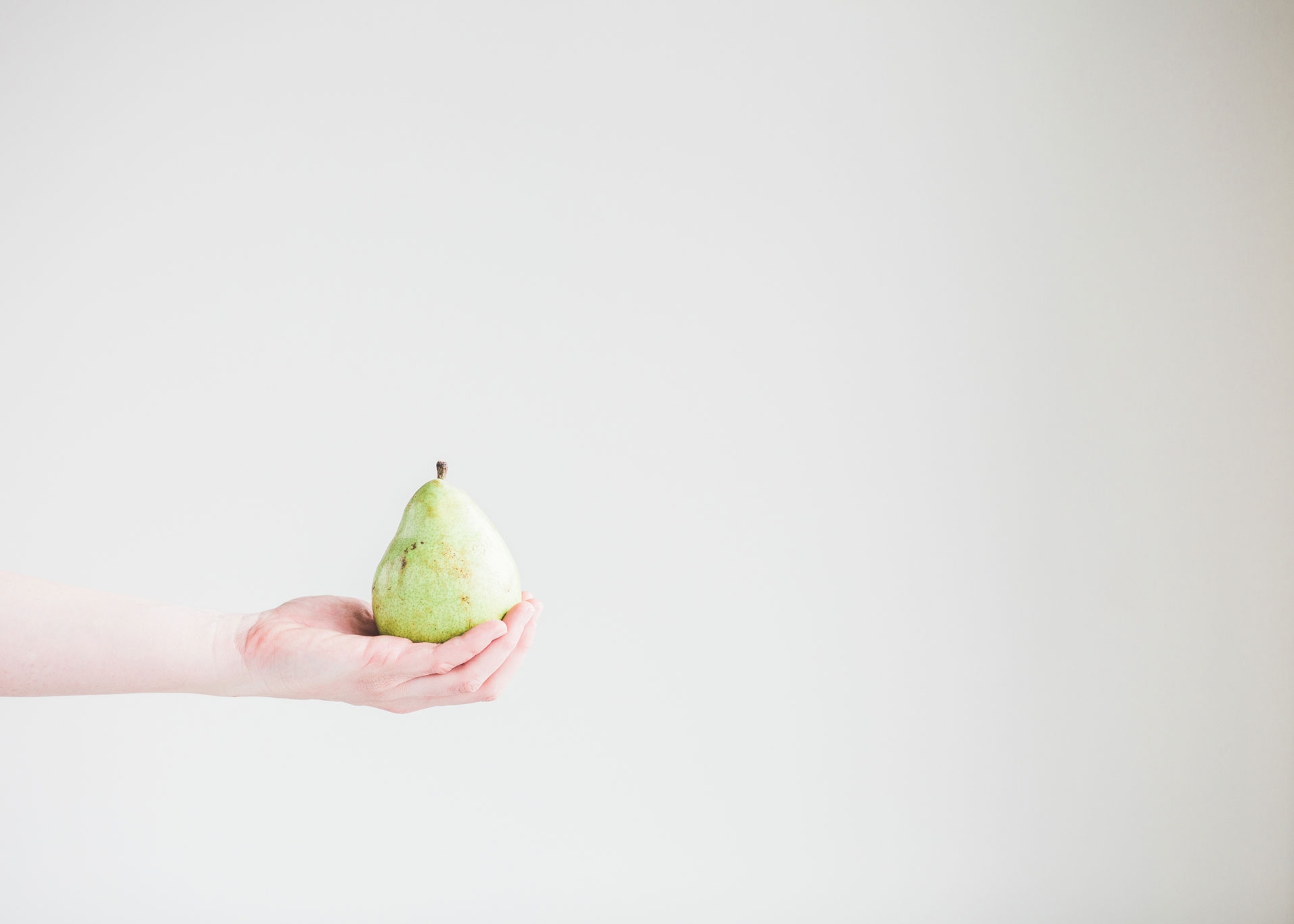 Nourishing Menu:
A Focus On Gut Health
Vagus Nerve Exploration:
Breathing + Gut (Dorsal Branch)
Feldenkrais Focus:
Freeing The Breath
Mindfulness + Meditation:
Meditations With The Breath
Attending To Our Senses:
Sense Of Smell
Nourishing Habits:
Feeding Our Skin
Emotional Equilibrium:
Moving Through Grief & Sadness
Nourishing Menu:
Elimination With A Focus On FODMAPs
Vagus Nerve Exploration:
Lower Back + Kidneys (Dorsal Branch)
Feldenkrais Focus:
Find Ease In Your Lower Back
Mindfulness + Meditation:
"Grounding" Meditations
Attending To Our Senses:
Sense Of Hearing
Nourishing Habits:
Supporting Our Bones, Hair, and Teeth
Emotional Equilibrium:
Moving Through Fear & Excess Stress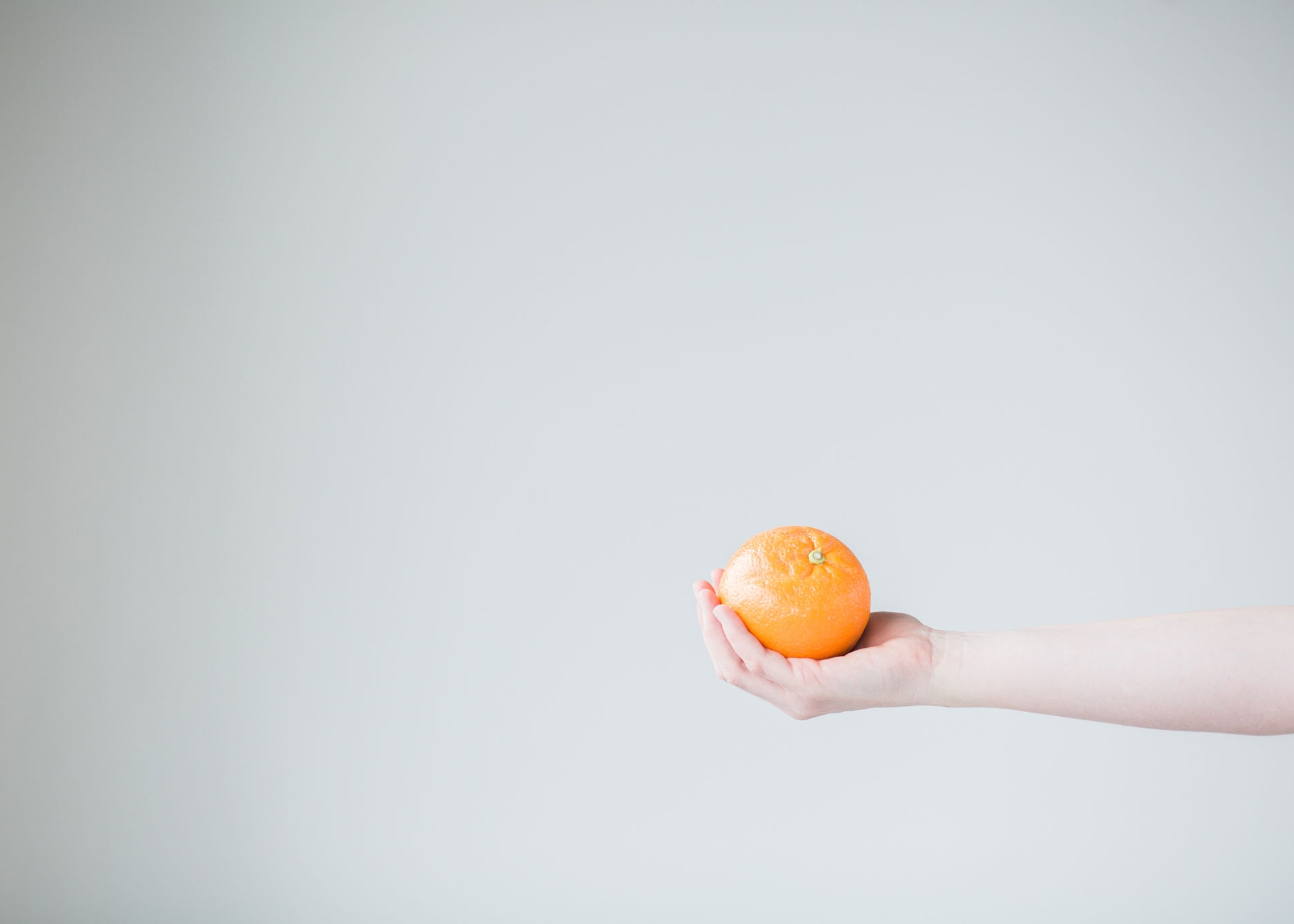 Nourishing Menu:
Elimination With A Focus On Histamine
Vagus Nerve Exploration:
Orienting with Eyes & Ears (Ventral Branch)
Feldenkrais Focus:
Integrating The Eyes
Mindfulness + Meditation:
Working With Visions & Dreams
Attending To Our Senses:
Sense Of Sight
Nourishing Habits:
Supporting Our Connective Tissue
Emotional Equilibrium:
Practices For Moving Through Anger
Nourishing Menu:
Elimination With A Focus On Candida
Vagus Nerve Exploration:
Jaw (Ventral Branch)
Feldenkrais Focus:
Movements Of The Mouth
Mindfulness + Meditation:
Cultivating Integrity
Attending To Our Senses:
Sense Of Taste
Nourishing Habits:
Nourishing Our Muscles
Emotional Equilibrium:
Practices For Cultivating Joy
Frequently Asked Questions
When does the course start and finish?
Each Season C3 series opens for enrollment once a season and remains in an 'active phase' for six weeks. During the active phase, you'll have access to my open office hours for a bit of spot coaching (5-10 minutes) or to answer any questions. Once the active phase ends, you'll continue to have access to the course materials for the lifetime of the program. Heck, I'll even invite you to re-join the seasonal fun when the course rolls around again next year.
I Have A Known Medical Condition. Is this still safe for me?
While these programs and guides are based on eating only whole foods and learning what works best for your own body, it is still advised that you consult your physician before beginning this or any program.
Do I Have To Take Supplements, Pills, or Powders?
Not in my programs! These programs are based on nourishing your body with whole foods. We will talk about the benefits of probiotics and provide some research on other commonly used supplements, but this is not a program that prescribes supplements. As a health coach, I do not prescribe nor make any changes to client's supplement routines. Please consult with your doctor regarding any supplements and do not make any changes to your current medications without consulting your doctor.
Not at all! There are no calorie restrictions with the C3 Seasonal Nourishment Programs. You will be encouraged to eat when you are hungry. This is not a liquids-based or supplement-based cleanse.

Plus, there are dozens of recipes for breakfast, lunch, and dinner, and there is room for snacks in between. Every meal is delicious and created by a fabulous chef to nourish your body from the inside out. This program is not about starvation or deprivation, and we are not counting calories or dwelling on carbs. You will feel satisfied with every bite. If you do get hungry, there are extra snack recipes included!
Will I Have To Spend A Lot Of Time Cooking?
This program does require a bit of effort in the kitchen. This means that you will have to go grocery shopping, do some meal planning, and yes….cook! However, what you cook does not have to be complicated or gourmet, you can eat as simply or as complex as you want to.

You don't have to spend long hours in the kitchen preparing food, but you do need some basic cooking skills. Luckily for you, we're going to help you learn how to utilize a prep-day! Plus, learning to cook is as easy as reading a recipe, and your Nourishing Cookbook is packed with amazing recipes that will likely become family favorites!
Can I still work out on these program?
If you already work out, then please workout during the program! If you feel tired or have low energy, exercising restores both strength and energy. During this program, you will be eating protein and drinking plenty of liquids, so if you're already exercising, there's no reason to stop! You'll also be receiving some gentle Awareness Through Movement practices. As always, please consult with your doctor if you have any specific concerns about your health or before beginning any new work outs.
Program + Guide Disclaimer
It is important to consult your physician before beginning any new eating or exercise program. This is a clean eating program designed to teach you the difference between foods that inflame you and foods that fuel you. These statements have not been evaluated by the Food and Drug Administration. This is not intended to diagnose, treat, cure, or prevent any disease.
I am not a medical doctor or registered dietician. Nor do I dispense medical advice or prescriptions. This content is not intended to diagnose or treat any diseases. It is intended to be provided for informational, educational, and self-empowerment purposes ONLY. Please consult with your doctor or wellness team if you have any questions regarding this whole foods program, and then make your own well-informed decisions based upon what is best for your unique genetics, culture, conditions, and stage of life.
I offer a seven day money back guarantee. So please read the full program details before purchasing any program or product.
14 Day Money Back Guarantee
Conscious Movements is proud to offer a 14 day money back guarantee on the Seasonal C3 Nourishment Program. No questions asked. We don't like being hassled when we want our money back, and we extend that same courtesy to you. Our refund policy is good for all individual Seasonal C3 Nourishment course sales and bundle sales.
How to Get Your Refund
All you need to do is let us know you want a refund by submitting a refund request. We'll process your refund within 72 hours during normal business hours